I have used 6 different Canadian online brokers and it's a competitive market out there. One year one online broker is ahead, and the next year it is another broker. They catch up to each other and try to outdo each other until they have spent enough money.
Not all online brokers review is done the same either. It's often geared towards a new investor with little money rather than a seasoned investor looking for specific features.
While fees are important when you start, other factors become important as your portfolio grows. Below is a breakdown of Canadian discount broker popularity from readers that took the survey.
Choosing a trading platform doesn't have to be difficult and I have simplified it for you.
What Do You Look For In A Trading Platform?
The obvious is low fees. Nobody wants to pay more than they should. What else?
How do you relate to the following categorization? It summarize what various investors have in terms of need. I have left out advanced requirements such as options trading.
Young Investor – This is for new investors usually under 30 years old.
ETF Investor – Can you trade free ETFs which is powerful for young investors as they can have no fees in the end.
Lower Fees – When trading stocks, does it have lower fees than the norm which is many of the Bank discount brokers at approximately $10.
Dividend Investor – Can you DRIP shares and can you get the DRIP discount.
USD Investor – If you intend to buy US stocks and convert Canadian dollars to US dollars from time to time.
The only caveat to choosing a discount broker is whether or not you want easy access from your bank account.
The most popular online brokers end up being those tied to where the investor banks. This is primarily why the big banks online brokers are not as competitive in terms of pricing aside from CIBC Investor's Edge and National Bank Direct Brokerage.
The Best Overall Trading Platform
For all investors, the best online broker is Questrade. Here are the primary reasons for Questrade to receive the honnor.
Free ETF Purchases
Low Stock Trading Fees
No Account Maintenance Fees
No Annual Fees for U.S Stock Trading
U.S Dollar Account Available
Most Popular Discount Broker by Canadians
Excellent Customer Service
Getting setup with Questrade is also the easiest and fastest. It can all be done online. Get started with Questrade now!
Questrade
The best online broker for all investors with free ETFs, and the lowest stock trades with no account fees.
The Second Best Online Platform
Also for all investors, Qtrade is the second best platform. Why not National Bank Direct Brokerage? Simple, the account creation challenges. Qtrade is a discount broker independent of the banks and is setup to reach any customers where as National Bank Direct Brokerage is not as easy to transition to if you don't have access to a physical branch.
Here are the primary reasons for Qtrade to receive the honnor of second best discount broker.
Free ETF Purchases From Major Funds
No Account Maintenance Fees
No Annual Fees for U.S Stock Trading
U.S Dollar Account Available
Most Popular Discount Broker by Canadians
Excellent Customer Service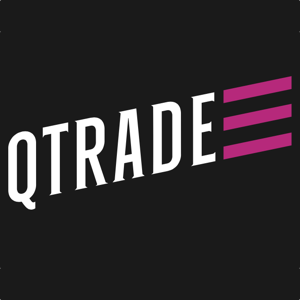 Qtrade
A very innovative trading platform for seasoned investors. Slightly cheaper than the banks and with many good features.
The 3rd Best Online Broker – The Best From The Banks
Once you are past Questrade and Qtrade, the remaining options are from the banks. TD Direct Investing is the best option from the banks that is globally accessible. Remember that National Bank Direct Brokerage have the lowest fees but is not easy to bank there across the country.
$15,000 Minimum To Avoid Account Maintenance Fees
Real-Time Stock Quotes (Not 15 Minutes Delayed)
Dual Currency Accounts Supported
DRIP Plans Supported
Most Popular Discount Broker With The Banks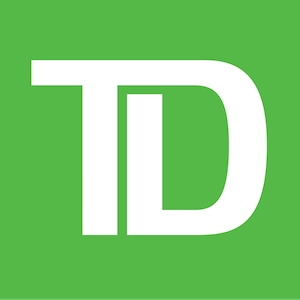 TD Direct Investing
The trading platform for one of the most popular banks. Convenient and feature complete but with bank pricing.

Best Trading Platform For Students
As mentioned earlier, not all platforms are suited for everyone at all times. Investing is a long journey but when you start investing, you have no money for fees and very little to invest.
The best platform for students is Wealthsimple with Questrade as the second option. The split comes down to fractional shares. Students don't have much money to invest and having the ability to own fractional shares is a monumentous advantage as every penny you invest works for you.
Here are the primary reasons for Wealthsimple to receive the honnor for student's best investing platform.
Free ETF Purchases
No Account Maintenance Fees
Fractional Shares
Most Popular Discount Broker with Millenials
Excellent Mobile Platform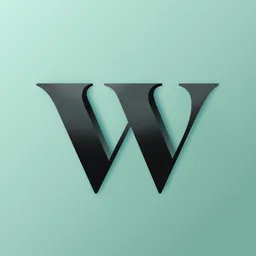 Wealthsimple Trade
The best investing platform for students. A mobile first platform geared towards investing small amounts of money.