Scotia iTRADE is the discount broker platform from Scotiabank. It's a comparable platform to all the other bank owned discount brokers.
I used to be with Scotia iTRADE long ago. Interestingly enough, I wasn't with Scotia iTRADE by choice since I previously was with e*trade Canada and I just stuck around after Scotiabank purchased the unit from e*trade.
It was working fine at the time but the online stock trading broker world is very competitive and Scotia iTrade wasn't matching my needs anymore as a dividend growth investor.
I read many reviews about discount brokers and what I find interesting is that most never compared what actually matters for a dividend investor which is the ability to DRIP and benefit from the discounts.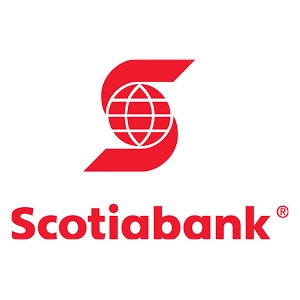 Scotia iTrade
The trading platform for Scotiabank; one of the most popular banks. Convenient and somewhat feature complete but with bank pricing with some free ETFs included.
Scotia iTrade Summary
Here is a summary to get you started, but there is a lot more information below if you want to get into the details.
Choosing a discount broker is a personal choice and the discount broker should satisfy your requirements, not the requirements of everyone else.
| Hidden Sort | wdt_ID | Features | Scotia iTrade | Comments |
| --- | --- | --- | --- | --- |
| 1 | 1 | Stock Transaction Fee | $9.99 | Represents 1% with a $1,000 trade. Cheapest is Questrade with just under $6 per trade. |
| 2 | 2 | ETF Transaction Fee | $9.99 | If ETFs is what you need, no fees exists with others. |
| 4 | 3 | Dual Currency Account | Yes | A must to build a growing portfolio. US holdings play a big role in my performance. |
| 6 | 4 | Synthetic DRIP | Yes | A must have with a dividend growth investing strategy. |
| 7 | 5 | DRIP Discount | Yes | A must for any dividend investor. |
| 8 | 8 | Access To Research | Scotiabank research | Good research from Scotiabank. |
| 9 | 10 | Account Minimum | $50,000 across all assets at Scotiabank | Not really easy for new investors. |
| 10 | 11 | Accounts | Non-Registered; RRSP; TFSA; RESP; RRIF; LIF; LIRA | It's all of them. Can't ask for more. |
| 11 | 12 | Mobile App | Fresh Update | The new update works really well. |
| 3 | 13 | Real-Time Quotes | Yes, when you qualify | It starts once you have over $250K in assets |
| 5 | 14 | Norbert's Gambit | Yes, and Free ETF with DLR | The BEST setup to exchange USD. |
Scotia iTRADE FAQ
Can I have the fees waived with Scotia iTRADE?
No, there are no way you can avoid transaction fees.
However, you can avoid the maintenance fee by having a minimum of $50,000 in assets at Scotiabank.
How do I deposit money into my Scotia iTRADE accounts?
How can I contact Scotia iTRADE customer support?
You can do so by phone. For anything urgent, do it over the phone.
Trading Costs
Fees do matter. It's plain and simple but it's relative to how much you invest.
The cheapest are Questrade with $4.95 or Wealthsimple Trade as a newcomer with limited features. The bank discount brokers compete with each other in terms of fees and once you have more than $25,000, $50,000 or $100,000 you have fees of $9.99.
Investing Account Details
All account types are offered and fees are based on your total assets across all of your accounts.
The administration fee on accounts depends on the size of your holdings across Scotiabank. The minimum to avoid account maintenance is $50,000.
Moving around the interface should be easy and not a learning experience every time you want to make a transaction. I always make my trade with a limit order so you want to ensure the interface is not prone to mistakes.
In this day and age, you would expect that a discount broker can provide you with the performance of your account. It's not clear what BMO InvestorLine has to offer here. Would love to hear what the users have to say.
I personally would not stop tracking my performance on my own using a spreadsheet. See how I track my Rate of Return (or ROR) for accurate performance tracking. The first priority of a discount broker is to properly report on income tax.
Investment Research
I like to read analysts research on different investments. I don't necessarily based my decision on the research but analysts can highlight something that I may have missed.
For that reason, I like to have a discount broker that provides me with good research and from my experience so far, as a DIY investor, Scotia iTRADE has the most useful research.
Their research is theirs and unique. It's well presented and easy to understand.
Customer Service
You can reach the Scotia iTRADE customer support by email or phone. If you do try to execute the Norbert's Gambit, you will need to know how journalling works.
You can also request to be contacted or call. Phone support is available 8 am to 8 pm Monday to Friday.