When looking for a discount broker, don't just think about the transaction fees. Learn everything you need to know about the platform to invest with success based on your strategy. The fees are only one factor.
In fact, focusing too much on the fees can prevent you from getting started. Don't overlook the importance of investing and getting started.
As it happens, RBC Direct Investing is a strong platform with competitive offerings. Keep on reading to learn more and see how you can start with your TFSA or RRSP.
I have been an RBC Direct Investing for many years now and I am still pleased with the platform and the services. You know what they say, the grass is not always greener on the other side (i.e. other platforms).
This review will cover its features, fees, benefits, downsides, trading platforms, and alternatives. One great option from RBC Direct Investing is the RBC practice account – a no-risk approach to trying the platform.
As a heads up, being a Royal Circle member doesn't mean anything really … I have not see any faster customer service and there are no additional perks that are worth it. Don't feel you have to have all your accounts in the same place. If you buy ETFs, look for a platform with free ETFs.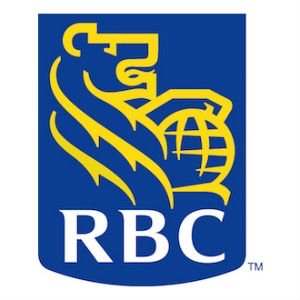 RBC Direct Investing
The trading platform for one of the most popular banks. Convenient and feature complete but with bank pricing.
RBC Direct Investing Summary
Here is a summary to get you started, but there is a lot more information below if you want to get into the details.
| Hidden Sort | wdt_ID | Features | RBC Direct Investing | Comments |
| --- | --- | --- | --- | --- |
| 1 | 1 | Stock Transaction Fee | $9.95 | Represents 1% with a $1,000 trade. Cheapest is Questrade with just under $6 per trade. |
| 2 | 2 | ETF Transaction Fee | $9.95 | If ETFs is what you need, no fees exists with others. |
| 4 | 3 | Dual Currency Account | Yes | A must to build a growing portfolio. US holdings play a big role in my performance. |
| 6 | 4 | Synthetic DRIP | Yes | A must have with a dividend growth investing strategy. |
| 7 | 5 | DRIP Discount | Yes | A must for any dividend investor. |
| 8 | 8 | Access To Research | Morningstar | Most platforms are disappointing for research. Don't decide based on this factor. |
| 9 | 10 | Account Minimum | $15,000 for all accounts; | It's relatively small. There are other ways to waive fees as a client too. |
| 10 | 11 | Accounts | Non-Registered; RRSP; TFSA; RESP; RRIF; LIF; LIRA | It's all of them. Can't ask for more. |
| 11 | 12 | Mobile App | Fresh Update | The new update works really well. |
| 3 | 13 | Real-Time Quotes | Yes, all clients. | This is great as you are not 15 minutes behind. |
| 5 | 14 | Norbert's Gambit | Yes | The BEST setup to exchange CAD to USD. |
RBC Direct Investing FAQ
Can I have the fees waived with RBC Direct Investing?
Only by using RBC Rewards points can you have $0 fees on your transaction.
Active traders have a $6.95 fee instead of the regular $9.95 which is still higher than Questrade.
You can avoid the quarterly $25 maintenance fee by having a minimum of $15,000 in assets or by meeting other criteria through RBC banking products.
How do I deposit money into my RBC Direct Investing Account?
Can I use a mobile app?
RBC Direct Investing is available through the RBC app for banking. There is a fresh new update on the app and it's a really nice improvement.
How can I contact customer support?
You can do so by phone or by secure message through the site. For anything urgent, do it over the phone but otherwise I have found the message center to work well.
Trading Costs
The cost of using a discount broker is probably the most important factor to every DIY investor in order to keep the cost down. My approach has been to assess my trading cost per $1,000 invested with a goal to keep it at or under 1%.
The cost of a transaction is in line with all the other bank-owned discount brokers with a $9.95 rate per transaction. It's a 1% fee on a $1,000 investment which I consider acceptable.
In fact, if you want to use DLR to exchange USD for CAD dollars (or vice versa), you spend a minimum of $20 for the currency exchange.
RBC now allows its customers to pay with RBC Reward points for trades which is an innovative way to leverage all the benefits the bank provides.
For more details on the RBC Direct Investing fees, see the formal rates from their website. Like many of the other discount brokers, there are no fees on mutual fund transactions outside of the fees paid within the funds referred to as MER.
If you hold mutual funds such as RBC Monthly Income Fund, your only concern is the high mutual fund MER. If you buy ETFs, you will be subject to the same transaction fees as a stock transaction.
Investing Account Details
If you have a combined household value of $15,000 or more, there are no maintenance fees to pay but if you have less, there is a $25 per quarter fee. If you already bank with RBC, the fees may be waived if you meet some criteria (see details).
The website is pretty intuitive and easy to use from my point of view. There has been an update this year and it's improving the appeal and experience.
RBC has enable real-time quotes for all trades which is not the case for Questrade. As I put limit orders for all my orders, with RBC I know the bid and ask is accurate whereas it can be delayed with other platforms.
It's one of the weakest feature for this discount broker. You can see your return on investment which is simply the profit but that doesn't do much if you have a holding bought last year vs one bought 10 years ago. You can't compare.
This is why I built my portfolio tracker so I can have the best performance metrics to manage my portfolio. While I find it's lacking with RBC, it's not great with the other brokers either so don't sweat it too much.
There is a way to compare to indexes and group your accounts together but it's not easy to use and for some reasons it's not very flexible to graph.
Investment Research
The research is mostly focused on economic data and that's not really my cup of tea to find a stock. The alert system works quite well but it takes a bit of fiddling to get it right.
I was expecting RBC Direct Investing research and analysis from RBC but they are all external research from what I can see.
RBC Direct Investing has performance reporting which was new to me after moving from Scotia iTrade. The recent web site improvements show the trailing 12-month performance on each of the account.
Otherwise, there is a performance tab section allowing you to see your portfolio by quarters or annually and compare it with an index. It's not quite what I want though and that's why I created my own tracker in a spreadsheet.
The asset allocation and model portfolio are a nice touch but it's mostly setup towards mutual funds investor. There is good education section for new investors to get started. I thought it was good to teach about the tools but it's catered to lead you towards RBC mutual funds.
Customer Service
I was very pleased with the customer service. I live in the computer age so I try to do everything on the web through email and only call as a last resort.
They answered all my questions with detailed information for me to proceed with different tasks.
The secured email service works really well and I use it from time to time. It takes at least 24 hours to get an answer so if you have an urgent request, it's better to call.