National Bank Direct Brokerage, or NBDB for short, is the online brokerage arm of the National Bank of Canada, a leading financial institution in Canada.
The company provides specific services and solutions for both new and seasoned investors. It offers tailored services for an active investor, young investor, and an existing National Bank client. NBDB is known for providing reliable online trading products and services for self-directed investors.
One can trade ETFs, stocks, bonds, and more. You can easily open an account with all your personal details, your social insurance number (SIN). You will also need a photo ID and your banking information to complete the form.
Be sure to read on as NBDB has by far the best pricing plan for customers where you are rewarded if you are a client.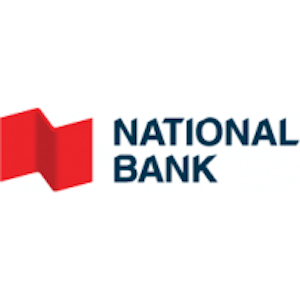 National Bank Direct Brokerage
A great discount broker for new and small investors if you have access to National Bank.
National Bank Direct Brokerage Summary
Here is a summary to get you started, but there is a lot more information below if you want to get into the details.
Choosing a discount broker is a personal choice and the discount broker should satisfy your requirements.
| Hidden Sort | wdt_ID | Features | NBDB | Comments |
| --- | --- | --- | --- | --- |
| 1 | 1 | Stock Transaction Fee | $0.00 | A recent change and it's free! |
| 2 | 2 | ETF Transaction Fee | $0.00 | A recent change and it's free |
| 4 | 3 | Dual Currency Account | Yes | A must to build a growing portfolio. US holdings play a big role in my performance. |
| 6 | 4 | Synthetic DRIP | Yes | A must have with a dividend growth investing strategy. |
| 7 | 5 | DRIP Discount | ? | A must for any dividend investor. |
| 8 | 8 | Access To Research | - | Most platforms are disappointing for research. Don't decide based on this factor. |
| 9 | 10 | Account Minimum | $20,000 unless under 30 yo | It's relatively small. |
| 10 | 11 | Accounts | Non-Registered; RRSP; TFSA; RESP; RRIF; LIF; LIRA | It's all of them. Can't ask for more. |
| 11 | 12 | Mobile App | Not Available | |
| 3 | 13 | Real-Time Quotes | Yes, when you qualify | Over 10 trades per month is needed |
| 5 | 14 | Norbert's Gambit | Yes | The BEST setup to exchange CAD to USD. |
National Bank Direct Brokerage FAQ
Can I have the fees waived with National Bank Direct Brokerage?
No more fees! National Bank just changed to no fee trading.
How do I deposit money into my National Bank Direct Brokerage?
One can easily transfer funds from his bank account to an National Bank Direct Brokerage account using the transfer icon on the online trading platform. One can also link a bank account held at another financial institution.
NBDB can refund your transfer fees, up to $135, and taxes if you transfer $10,000 or more in an InvestCube account or $20,000 or more in another type of account.
How can I contact National Bank Direct Brokerage customer support?
You can contact National Bank Direct Brokerage customer support between Monday to Friday from 8:00 a.m. to 8:00 p.m.
Trading Costs
The first big bank discount broker to offer $0 transaction fees.
There is a $100 annual admin fee, but there are ways to have it waived. There is no annual administration fee for active and young investors. National Bank Direct Brokerage offers all ETFs (both Canadian and American) at $0 commission.
Investment Account Details
NBDB offers registered accounts like TFSA, RRSP/RRIF, Spousal RRSP/RRIF, RESP, non-registered accounts like cash, margin, and short selling, and special accounts.
National Bank Direct Brokerage offers a user-friendly platform. One can trade using NBDB's trading platform, mobile site, as well as through telephone support.
Clients can place market, limit, or stop-loss orders with a minimum transaction fee of $6.95.
The transaction fee of $6.95 is the same as CIBC Investor's Edge and a little higher than Questrade but it beats the other big bank discount brokers.
A user can keep track of his securities by creating personal watchlists with real-time quotes. Users can see a detailed breakdown of the performance of each of their accounts in a number of ways: by account, consolidated, for a specific period, or for cumulative periods.
One can also build his portfolio using Strategy Builder and find stocks that meet one's specific needs. There is a comparison tool that assists in comparing up to four stocks, ETFs, or mutual funds at the same time to help make investment decisions.
Investment Research
With NBDB, you can get access to analysis from National Bank Financial and Morningstar.
It also provides sophisticated tools such as Recognia, InvestCube, and Market-Q to evaluate your investment decisions. One can also explore the OptionsPlay analysis platform to find ideas for options trading but it's as risky as investing in penny stocks from the TSX.
Customer Service
You can contact NBDB customer care either through phone or email. You can also sign up for their newsletter to get the latest trading news and stay informed on products, services, and promotions. There is a FAQ section for common user queries.