While there are various dividend investing strategies, investors tend to choose between dividend growth investing, dividend income investing or a mix of both.
One key quality of the selected dividend stocks below is the blend of dividend yield and dividend growth. The blend is important, if not critical, as high yield dividend stocks can be dangerous and detrimental to your portfolio down the road. Don't make the mistake.
The stocks selected must have a yield over 3% and a dividend growth of 6% for each of the 3, 5 and 10 year dividend growth. It's stringent, but it yields the best results.
You should consider these dividend stocks for a core dividend income portfolio to generate retirement income or as a foundation for your dividend growth portfolio. You can find many present in my portfolio.
Top 10 Canadian Dividend Stocks
The monthly top 10 rarely have the same 10 stocks. Be sure to come back, or better yet, follow the top 10 with the Canadian Dividend Screener.
You can see the dividend yield of a stock anywhere but the dividend growth for a company is rarely free and yet critical to make the best investment decision for maximum profit.
As a cautionary tale, the companies listed below look past the Canadian Dividend Aristocrats and focus on 10 years of dividend increases – more like the Canadian Dividend Achievers.
1. Manulife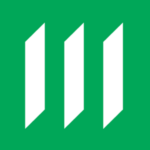 Manulife Financial Corporation is a leading international financial services company in Canada. The company provides financial advice, insurance, as well as wealth and asset management solutions for individuals, groups, and institutions.
Manulife offers unique product offerings for different markets it serves. The company provides a suite of financial protection and wealth management solutions to meet the current and future needs of individual and group customers. The company also owns reputed brands like Manulife and John Hancock in the USA.
Manulife serves 26 million customers in the USA, Canada, and Asia. With more than 125 years of experience, the company has developed strong customer relations and a deep understanding of their financial needs. Clients look to Manulife for reliable and intelligent financial solutions.
Key Investment Data
Algonquin Power & Utilities is a diversified utility company in North America with $10 billion in total assets. The company engages in the generation, transmission, and distribution of water, gas, and electricity to communities across the U.S. 
As a growing renewable energy company, Algonquin Power owns a strong portfolio of long term contracted wind, solar and hydroelectric assets with 1.5 GW of total installed capacity.
The company has more than 50 power generation facilities and 20 utilities across North America. Algonquin's utility business serves nearly 770,000 customers in twelve states across the U.S., through 1,200 miles of electrical transmission lines and 100 miles of natural gas transmission pipelines.
Key Investment Data
Alimentation Couche-Tard is one of the largest Canadian companies and the owner of several Canadian convenience stores. The company also supplies road transportation fuel to approximately 1,300 locations in the U.S. and offers stationary energy and aviation fuel.
As a leading independent convenience store operator, Couche-Tard owns a network of nearly 10,000 convenience stores in 48 states in the U.S., ten provinces in Canada, as well as other countries.
It operates more than 16,000 stores worldwide. By geography, the US is its largest market accounting for 67% of 2018 revenues, followed by Europe (20%) and Canada (13%). The company operates through Couche-Tard and Mac's brands in Canada and Circle K globally.
Key Investment Data
4. Canadian Tire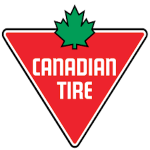 Canadian Tire Corporation is a leading retail company in Canada having a presence in the retail, finance and real estate businesses.
The company's retail and financial services businesses include Canadian Tire, PartSource, Petroleum, SportChek, Mark's, Helly Hansen, CT REIT, and a Financial Services division. Retail is the larger segment accounting for more than 90% of total revenues, while financial services segment constitutes the remainder. The financial services segment offers credit cards and other financial products.
Canadian Tire is one of Canada's most shopped general merchandise retailers. The company operates through a huge network of 1700 retail outlets and gas bars. It provides a wide range of products in the automotive, tools & hardware, home & essentials, sports and outdoor living categories.
Canadian Tire also has a 76% interest in CT REIT, a closed end real estate investment trust in Canada, of which it is the primary tenant. Customers trust the Canadian Tire brand for its product quality and leading reputation.
Key Investment Data
5. Equitable Group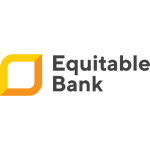 Equitable Group Inc. is a leading financial services provider in Canada. It operates through its wholly owned subsidiary, Equitable Bank, which is the ninth largest Schedule I bank, and a Challenger Bank in Canada. The bank offers a wide range of residential and commercial lending and savings solutions to its wide range of clients including self borrowers, commercial real estate investors, and newcomers to Canada.
Equitable operates through a network of independent mortgage brokers and other business partners across Canada. The bank serves its clients from coast to coast through its branchless banking model and customer first approach. The bank's operations can be organized into single family lending services, commercial lending services, securitization financing, EQ Bank and brokered deposits. Equitable Bank has approximately $27.5 billion in assets under management.
The bank has been diversifying into adjacent business such as reverse mortgages and cash surrender value LoC through its commercial lending platform, since 2018.
Key Investment Data
6. Stella-Jones
Stella-Jones is a North America's premier provider of pressure treated wood products. The company enjoys a strong reputation for providing reliable high quality wood products in the North American market. Stella-Jones operates through two business segments, the production and sale of pressure treated wood, and logs and lumber.
The company's product mix consists of railway ties (30%), residential lumber (25%), utility poles (32%), logs and lumber (8%), and industrial products (5%). The company owns 37 wood treating facilities spread across sixteen U.S. states and five Canadian provinces, and a huge distribution network across North America.
By geography, the US is Stella-Jones' largest market accounting for nearly 70% of its total sales, while Canada constitutes the remaining 30%. The company also has a small presence in Latin and South American markets.
Key Investment Data
7. Enghouse Systems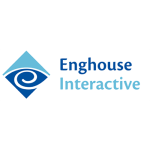 Enghouse Systems is a software and services company engaging in developing and selling enterprise oriented applications software. Enghouse is headquartered in Canada and has offices in over 20 countries.
The company operates through three divisions, interactive, networks and transportation to address the different vertical markets. It has two business segments, Interactive management group which provides customer interaction software (55% of 2018 revenues) and Asset management group that offers operations support systems, mobile value-added services systems and data conversion systems (45%).
Enghouse's solutions cater to enhance customer service, increase efficiency and improve communications for banks, insurance, utility, technology, hospitality companies, etc. By geography, the U.S. accounted for 30% of total revenues in 2018, followed by 19% from the U.K., Europe (18%), Scandinavia (24%), Asia-Pacific (6%), and Canada (3%).
Key Investment Data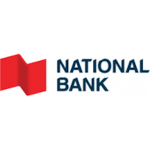 With an experience of more than 150 years, National Bank is one of the six largest commercial banks in Canada. The bank enjoys leading market share in Quebec which accounts for 58% of its total revenues.
The bank also has a presence in international markets like the US, Europe and other countries. National Bank's operating units include personal and commercial banking accounting for more than 40% of its income, followed by financial markets (29%), wealth management (20%), and US specialty finance and international (9%).
National Bank offers a wide spectrum of banking and financial products and services, including corporate and investment banking, securities brokerage, insurance, wealth and retirement management. National Bank's personal and commercial banking segment has a strong presence in central Canada.
Key Investment Data
9. Cogeco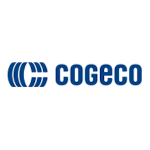 Cogeco Inc. is a leading telecommunication and media company based in North America. The company provides cable TV, telephone, and Internet to customers in Ontario, Quebec, and some parts of the US.
The company operates through two subsidiaries - Cogeco Communications (cable, broadband services) and Cogeco Media (radio) and  reports its results through two operating segments: Communications (95% of 2017 revenues) and Other (5%). By geography, Canada accounts for 76% of the company's revenues while the US constitutes the balance 24%.
Cogeco owns an extensive and advanced network of communication infrastructure consisting of long distance fibre optic systems, advanced hybrid fibre-coaxial broadband distribution networks, point-to-point fibre networks and fibre-to-the-home network technologies. It also owns and operates 13 radio stations across Quebec.
Key Investment Data
Canadian National Railway is a leading transportation and logistics company in North America. The company owns the only transcontinental railway line in North America and provides intermodal, trucking, freight forwarding, warehousing and distribution services.
As North America's leading supply chain player, Canadian National Railway carries more than 300 million tons of cargo annually. It is a fully integrated rail and transportation services company and is the top mover of aluminum, iron ore and base metal ore in North America.
Canadian National handles over 50% of all Canadian chemicals production and services the three major petrochemical centers in North America. Its product portfolio is well diversified with intermodal accounting for 25% of revenues, followed by petroleum & chemicals, and grains & fertilizers each at 17%. Forest products, metal, minerals, automotives, etc. constitute the remainder.
Key Investment Data