These days, the word recession is not so much on investors' mind. Exuberance comes to mind but if you had cashed out, you would have missed on a rally and if you follow the earnings, you would know that it's not the gloom recessions that has been talked about.
What do you make of it all when you are used to seeing a recession every 7 years on average through a economic cycle? In my opinion, you ignore it. I will repeat that if you are retired or about to retire, you should have 2 or 3 years of cash on hand to handle a recovery and if you are accumulating, staying invested is the best strategy. Investing in strong businesses should be the foundation of your dividend investing strategy. There will be pullbacks and then more run ups for the strong businesses.
In the short run, the market is a voting machine but in the long run, it is a weighing machine.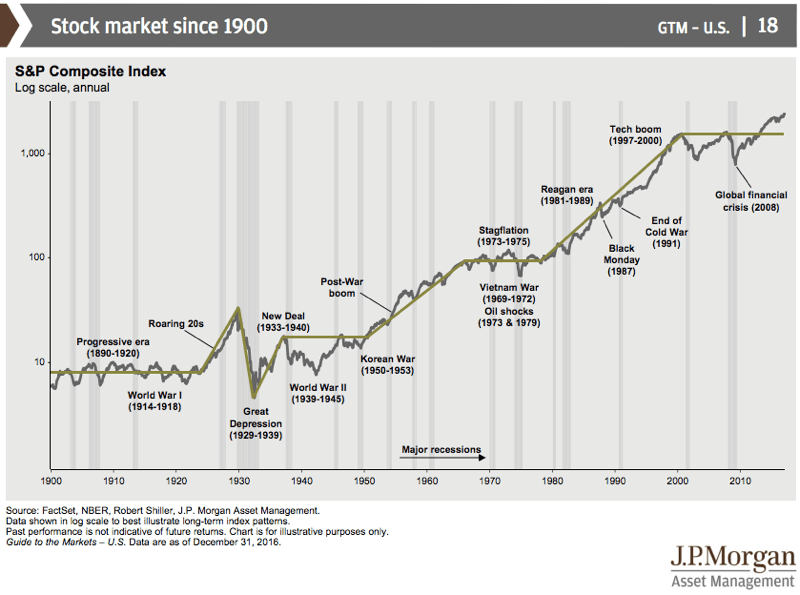 Stock Trades
I answered a Q&A on dividend investing and the standard questions are often what to buy and when to sell. The answer lies in your research strategy and investment thesis into the business. Let me ask you if you write down the reasons why you buy a company? If you do not, I suggest you start doing it in order to review your portfolio against your thesis and also understand if you should sell. You can also do a stress-test of your portfolio.
Know what you own, and know why you own it.
It may feel like I trade often but I either complete a position or make adjustments. A complete position is when the market value of the investment is above 4%. It's also important to note that I can regularly invest $1,000 per month and our TFSA and RRSP accounts are full.
I eliminated my position in Metro on the basis that the Vanguard S&P 500 Index ETF outperforms Metro and provides a similar income yield. The transition away from its investment in Alimentation Couche-Tard to purchase Pharmacy Jean-Coutu is taking time to show results.
I completed my position in Mastercard.
Before you ask, I hold US stocks in all accounts. I am breaking all the income tax rule guidelines you read about. Why is that? US stocks outperform Canadian stocks. The name of the game is not to minimize taxes but to make money. When you do that math, paying some taxes on foreign investments still leaves you ahead of investing in a Canadian stock in many cases. See the performance of the S&P500 vs the TSX below. The graph should speak for itself.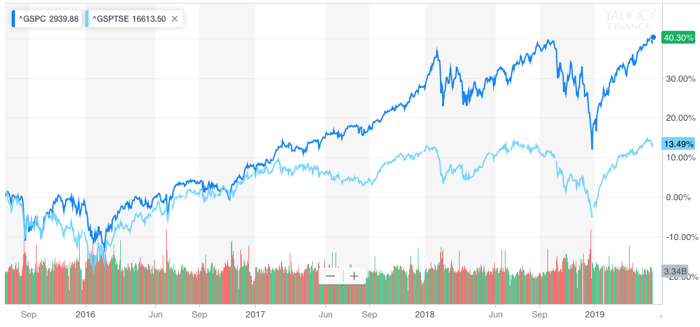 Dividend Income
Comparing ourselves to others can sometimes help or distract, however it's up to the investor to decide on the next steps. With that said, here is the total value of my TFSA which I started investing the maximum every year since the TFSA was offered. My TFSA is at $117,000.
My April 2019 dividend income is $1,959. My April dividend income is now 20% higher than last year for the same month. Dividend growth plays a key role and since I aim for Dividend Ambassadors, I expect good growth over time to come from my holdings.