Did you ever think a REIT could be included in the Canadian Dividend Aristocrats list? Considering we identify REITs as an income investment, we don't usually expect dividend growth. However, there are currently 7 REITs in the Canadian Dividend Aristocrats list.
For a comprehensive list you can rely on for choosing your next REIT, use the Dividend Snapshot REIT Screener.
Canadian Dividend Aristocrat Rules
The company's security is a common stock or income trust listed on the Toronto Stock Exchange and a constituent of the S&P Canada BMI.
The security has increased ordinary cash dividends every year for five years, but can maintain the same dividend for a maximum of two consecutive years within that five year period.
The float-adjusted market capitalization of the security, at the time of the review, must be at least C$ 300 million.
For index additions, the company must have increased dividend in the first year of the prior five years of review for dividend growth. This rule does not apply for current index constituents.
Please note that the official Canadian Dividend Aristocrats list is updated monthly
Canadian Dividend Aristocrat REITs
The list is sorted by market capitalization from largest to smallest at the time of writing. While they grow their dividends, don't expect double-digit growth. It's also important that you understand the difference between REIT distribution and dividend as it has potentially different tax implications.
Canadian Apartment Properties REIT
Allied Properties REIT
SmartCentres REIT
Choice Properties REIT
Granite REIT
InterRent REIT
Summit Industrial Income REIT
Canadian Apartment Properties REIT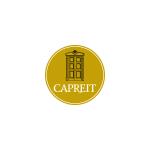 Canadian Apartment Properties or CAPREIT is a growth-oriented investment trust. The REIT invests in residential properties, including apartment buildings, townhouses and land lease communities located in close proximity to major urban cities across Canada.
It is the largest Canadian REIT by market capitalization value. As Canada's largest multi-family residential REIT, Canadian Apartment owns interests in more than 51,000 residential units, comprising 44,000+ residential suites and 32 manufactured home communities.
It also has land lease sites located near major urban areas across Canada and The Netherlands. Canadian Apartment has a good mix of properties across affordable, mid-tier and luxury sectors which offer diversification of income. CAPREIT is best known for its quality portfolio.
Key Investment Data
Allied Properties REIT
Automotive Properties REIT is an owner of automotive dealership properties in key Canadian urban centres. It is an open-ended, growth-oriented REIT. The Dilawri Group, AutoCanada Inc., Drive Auto Group, Go Auto, Mierens Automotive Group, and Pfaff Auto Group are a few of Automotive Properties' leading tenants. The REIT is in a good position to gain from the booming automotive retail industry which is Canada's largest retail segment.
Its portfolio comprises of 61 income-producing automotive properties located in more than 190 acres across British Columbia, Alberta, Saskatchewan, Manitoba, Ontario and Quebec. Automotive Properties REIT has attractive leasing profile with 13.7 years of weighted average lease term.
The REIT's property leases are structured as triple-net leases under which the tenant is responsible for all costs relating to repair and maintenance, taxes, insurance, and other non-structural improvements. Automotive Properties' tenants include 32 global brands in the mass market and ultra luxury segments, with a focus on Euro and Asian brands.
Key Investment Data
SmartCentres REIT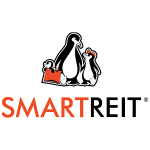 SmartCentres REIT is Canada's largest developer and operator of unenclosed shopping centers. It engages in the acquisition, asset management, planning, development, leasing, operations, property management and construction of properties.
SmartCentres' growing platform includes value-oriented unenclosed shopping centers and destination outlets. The REIT currently has 3,100 tenants and 34 million square feet of leasable space available across 150 locations across Canada.
SmartCentres has long enjoyed a reputation for consistent performance, making it one of Canada's premier real estate investment trusts. Over the years, SmartCentres has developed a strong focus on retail development and operation. Its expertise has grown to include a variety of urban, mixed-use, residential and industrial developments, including a number of master planned communities.
Key Investment Data
Choice Properties REIT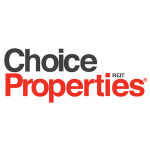 Choice Properties is a Real Estate Investment Trust that owns, manages and develops retail and commercial real estate across Canada. Choice Properties was spun out by Loblaw Cos. Ltd. in 2013 and the grocery chain is its biggest tenant today.
The REIT's properties are well located across Canada majorly in the largest markets. Approximately 57% of the portfolio's base rent is generated from large urban markets, mainly in Toronto, Calgary, Vancouver, and Montreal.
The REIT's portfolio includes 599 retail properties, 113 industrial properties, 16 office complexes, three multi-family residential buildings, and 22 development properties.
Key Investment Data
Granite REIT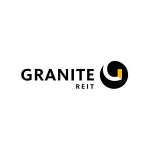 Granite REIT engages in the acquisition, development, and management of industrial properties in North America and Europe. Its portfolio consists of various manufacturing, corporate office, warehouse and logistics, and product engineering facilities.
Logistics and distribution warehouses and multipurpose buildings constitute the majority of its assets. Granite REIT is a spin-off of Magna International which still continues to be its major tenant.
Magna accounts for ~60% of Granite's total revenues. Granite REIT has a diversified yet balanced geographical presence in Canada (26% of revenue), U.S. (31%), Austria (27%), and Europe (15%). It owns 85 investment properties with 33 million square feet of leasable area.
Key Investment Data
InterRent REIT
The Trust is a growth-oriented real estate investment trust engaged in increasing unitholder value through the acquisition, ownership, management and repositioning of strategically located, income producing, multi-residential properties.
The REIT has continued to invest heavily in improvements such as amenities, infrastructure, security, and energy efficiency. Approximately $66 million was invested in the REIT's income producing properties in 2018 ($50 million in 2017), and InterRent recorded a fair value gain of approximately $196 million ($172 million in 2017).
In line with InterRent's overall repositioning strategy, most of this capital investment was in properties that management believes are capable of achieving operating cost reductions, occupancy gains and increases in market rents, as these are key to InterRent's growth over the long term.
Key Investment Data
Summit Industrial Income REIT
Summit Industrial Income REIT is an open-ended mutual fund real estate investment trust. It focuses on owning and managing a portfolio of light industrial properties across Canada.
The Canadian light industrial sector is characterized by low capital investment and maintenance expenditures as well as a large and diverse tenant base. Summit has a diversified portfolio comprising of a wide range of industrial product types and spaces in different markets.
The REIT focuses on acquiring modern and efficient industrial properties at strategic locations close to major growth population centers. Summit's internal growth strategy comprises rental rate optimization, tenant retention, and a focused capital expenditure program.
Key Investment Data
Research All Canadian REITs
There are over 40 REITs in Canada and 30 with a market capitalization over 1B covering 7 distinct industries. Get the details on the REITs you are interested in with the Dividend Snapshot REIT Screener and make an educated investment decision.